Spark a love for hands-on learning for budding innovators with Rainbow Musical Tree Kit🧠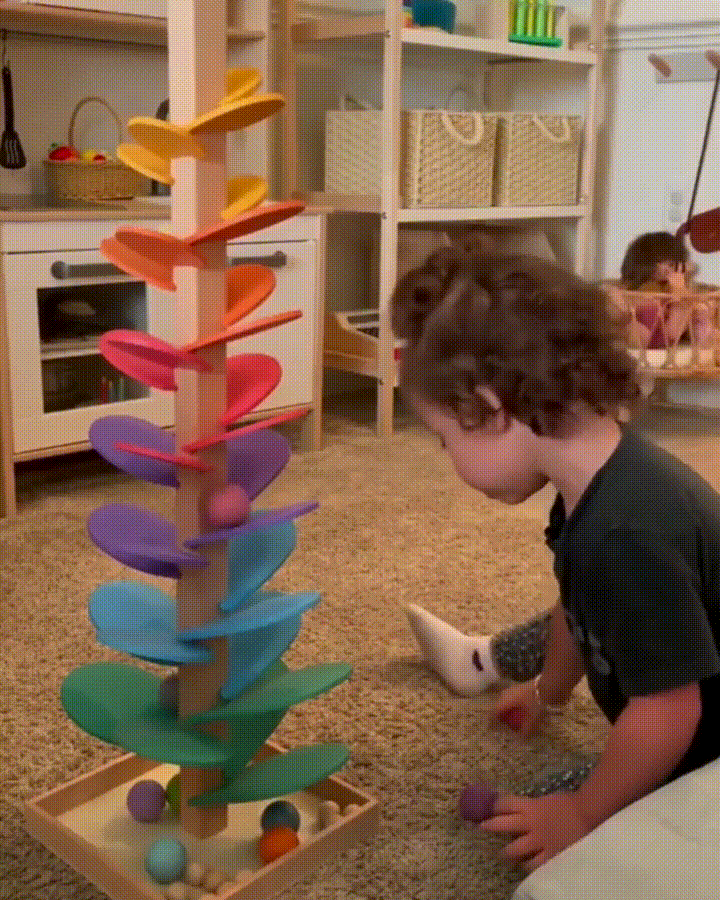 Fun interactive musical game of wood marbles. The wood marbles roll down the tower and thereby produce pleasant sounds.
Wooden Marble Sounding Tree from Lovely Wooden Things is a delightful addition to any child's playroom. This beautiful toy is an absolute treat for the senses with stained leaves which expose the wonderful tactile wood surface, and the wonderful auditory experience as the marble plays a different tone as it hits each leaf. Children will love watch the marble gently down the tree, bringing each leaf to life with music.
KICKSTART IMAGINATION AND CURIOSITY
✅Improves color and sound recognition
✅Exlpore gravity,moion,and changing direction
✅Age Recommendation:10 months+
✅Made from natural,eco-friendly & non-toxic wood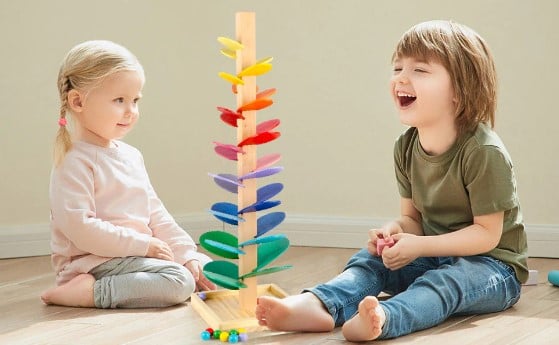 TOP 6 Reasons Why The Rainbow Musical Tree Kit Is A MUST HAVE!
✅Build fine motore skills
✅Get more comfortable with routines and time
✅Explore rotation,spatial relationships,and parts of a whole
✅Practise color recognition
✅Suitable for any age from toddlers to adults
✅Designed to be an open-ended toy.Possibilities are endless!
This marvelous rainbow tree has different musical notes while the marble ball goes down from the highest leaf🎶
It consists of 30 leaves, 11 marbles, carrier array bar and sub-assembly table.
Dimensions of the product;
table: 8,66 inch x 8,66 inch x 1,18 inch.
The tree is 21,65 inch.